The Cheapest Field Shelters to be found
12×12 Field shelters with an open front
This is the open front field shelters.  It comes with 4 posts to go in the ground to secure it .The roof area is 16′ x12′ which allows the horse outside to still have shelter.
The 12×12 as in the picture we can supply collected from our yard for €1000 or with 18mm osb for the inside for €1180   + vat
We can also price for supply and fit if required or just delivered.
if you ring us on 0402 34703 or call and see all the options in our yard.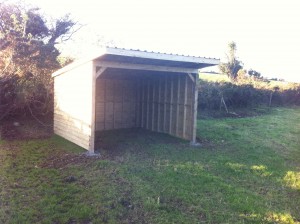 Large Field Shelters for horses.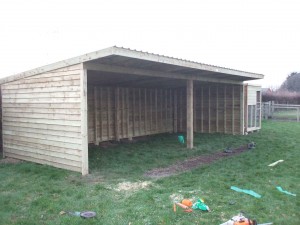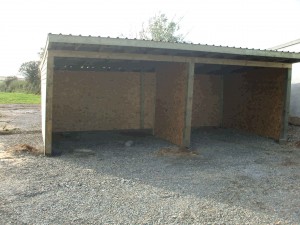 Open front field shelters with Angled back corners .
All our field shelters are made to order and can be made to suit your needs .We also have field shelters with an angled back corner which is used where there are a lot of horse's in the same field ,This stops a horse from getting cornered with other horses and maybe getting hurt .
This field shelter is great in a field with no shelter .Even if the horses are not in the shelter they will still have the shelter from the wind and rain ,If they stand outside of it.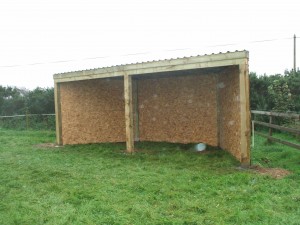 Best suited For race horses

.

This design is mostly used with race horses ,As they are normally nervous  going into a shelter .And a valuable horse you will not want to take a chance on them getting hurt .

We have these shelters fitted all over Ireland and have got back a great response to them. We have a slightly bigger version like this our own field ,And have a hardcore base outside it and a hay feeder on it .The horses are in the shelter of the field shelter ,Even though they are outside of it eating .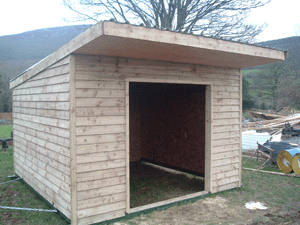 ABBEYLAWN MAKE A WIDE RANGE OF SHELTERS TO SUIT OUR CUSTOMERS NEEDS
OUR MOBILE SHELTER  IS MADE ON 4″ BOX IRON AND CAN BE TOWED AROUND THE FIELD.THIS MEANS IF AN AREA GETS VERY WET YOU CAN MOVE IT
WE CAN ALSO MAKE IT LIKE A STABLE WITH DOORS
STATIONARY SHELTERS CAN BE FITTED ON A CONCRETE AREA OR GRASS
NORMALLY ON GRASS WE FIT TIMBER PRESSURE TREATED POSTS IN THE GROUND AND FIX THE SIDES ON TO THEM
Judges boxes made to order
Judges Boxes made to order
Abbeylawn can make judges boxes to our customers needs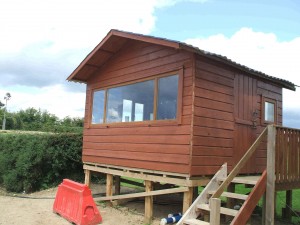 This is the Judges Box on the Sand arena in Barnadown Equestrian Center Near Gorey
The Glass front is made with APET_LIGHT which is an unbreakable material that does not discolour and is used in bus shelters because of its strength