Concrete Fencing
WE SUPPLY A RANGE OF CONCRETE POSTS AND GRAVEL BOARDS FOR OUR STANDARD PANEL FENCING.THIS IS THE BEST OPTION FOR A LONG LASTING JOB.THE GRAVEL BOARD KEEPS THE TIMBER PANEL OFF THE GROUND AND STOPS IT FROM ROTTING
THIS IS A DOUBLE SIDED FENCE USED INSTEAD OF BUILDING A WALL
IT COMES IN A RANGE OF FINISHES INCLUDING    BRICK EFFECT , STONE EFFECT OR TIMBER EFFECT
THERE IS A SELECTION OF COLOURS AVAILABLE
IT CAN BE MADE TO FINISH AT DIFFERENT HEIGHTS ALSO
WE CAN ALSO FIT FENCING FOR PRIVATE HOUSES OR FOR DEVELOPERS ETC
Timber Effect Concrete Panel
Timber effect double sided concrete panels are ideal replacing concrete walls at a fraction of the price
Available in a range of heights to suit your garden
Concrete Wall Fencing Double Side Wall Brick Effect
Brick Wall Effect concrete fence.
This is the best fence for going between houses as it is the same on both sides  .
Availabl;e in a range of different heights to suit any house or factory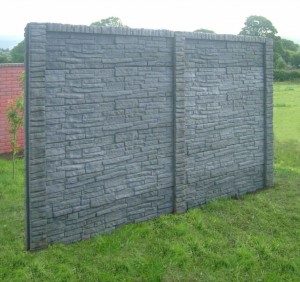 The concrete wall type fencing is double sided and can be a range of heights from 3′ high to 7′ high and will look the same from each side
The Wall effect fencing comes in a range of finishes like this The Stone Effect  which is a slate grey colour .
Abbeylawn Fencing can do supply only or supply and fit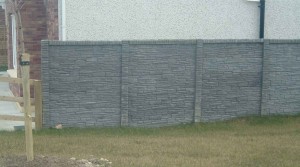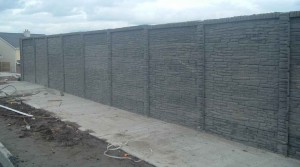 Double Side Wall Brick Effect
6′ Double Side Brick Effect Concret Walling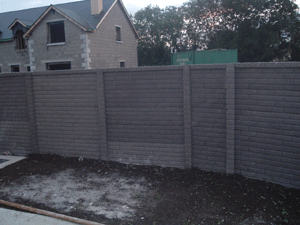 Concrete Wall Section Stone Effect
Stone Effect Wall Fencing double sided
Stone effect is a wall section fence that blends into the garden
available in a range of heights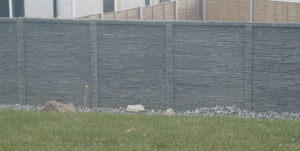 Concrete Post and Rail Fencing
Concret Post And Rail Fencing
This is an option to replace timber post and rail .
It comes in a timber colour and also a black colour.
The concrete is finished to look like the grain of the timber and not a smooth finish .
The rails are 2.4 mtr long and are aprox 6″x2″
The posts are 2.0 mtr long and are aprox 6″x5″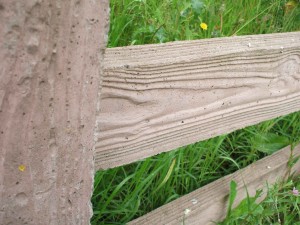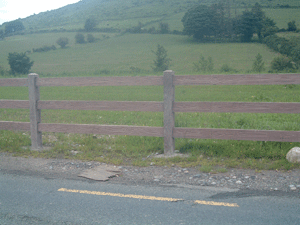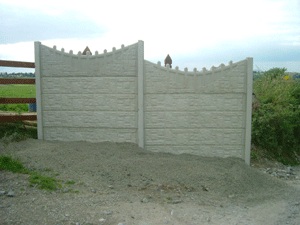 Plain Gravel Board Fence – 6′ High
Concerete  gravel Boards fit on top of each other up to 6′ high
This is a cheaper way of replacing a wall fence that is very quick to fit
We can supply or supply and fit