Fencing – Horse & Stock Fencing
8-80 -15 HIGH TENSILE SHEEP WIRE  €115.00 per roll also 6ft 4″ profile stakes €4.20 each.
All types of farm fencing at wholesale prices delivery can be arranged.
We stock H T SHEEP WIRE and BARB WIRE  also CHAIN LINK Wire. All types of stakes including HIGH PROFILE PENCLE STAKES and KUNDY STAKES  and STRAINERS In all sizes
WE ALSO ARE DOING A SPECIAL OFFER ON ALL POST AND RAIL FENCING.
8′ 4″ Profile Stakes
Round Fencing Stakes
The Round  Fencing  Stakes come in different sizes 3″ ,4″ , and 5″
and in lenghts of  6′ and 8′
All the timber is pressure treated for long life .The profile stakes or the round fencing stakes  look better the the normal fencing stakes .So are better to use fencing near houses or for proping trees etc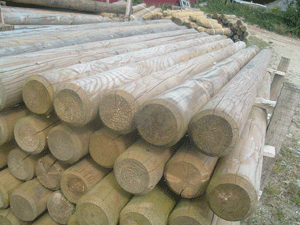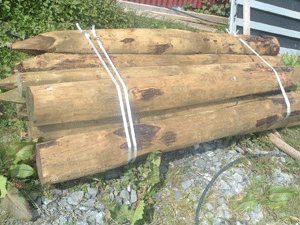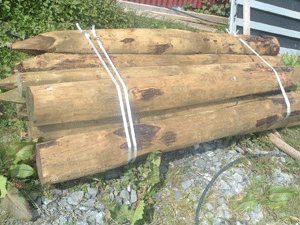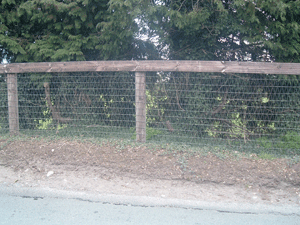 Estate Horse Wire for sale €200 + vat per roll
The horse wire is the safe way of fencing horses. This wire leaves it very hard for a horse to get its foot caught and cause damage. Horse wire works very well if you are fencing sheep and cattle in the same field. You can even put electric fence on top to stop animals pulling down the wire.
Wire is 1.2 mtr high and 50 mtr long rolls
Another option is to put a timber 4×2 rail on the posts and staple  to the wire. Also a lot more cost effective than standard post and rail.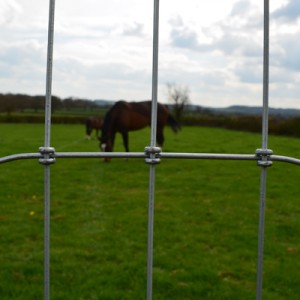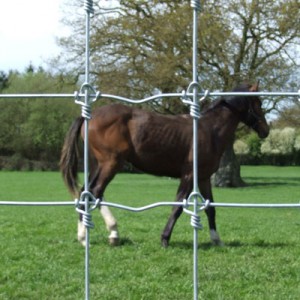 Tornado Horse Wire
Tornado's Classic Horse Fencing is renowned in equestrian circles for providing the most cost-effective way of protecting horses from escape and excluding other animals. Manufactured from Hi-Tensile Plus, and heavily galvanised for long life, its close-spaced wires create the optimum-sized net. In addition, the spring-like qualities of Hi-Tensile Plus allow the fence to flex under pressure and withstand animal impact without loss of strength.
We recommend a double fence in situations where horses are present on both side.
Other heights and specifications are available on request.
The unique close wire spacing of both the stay and line wires ensures optimum levels of strength and resilience to impact. The elasticity of the Horse wire allows it to flex under the horses pressure and return to its original shape, with no compromise to stability.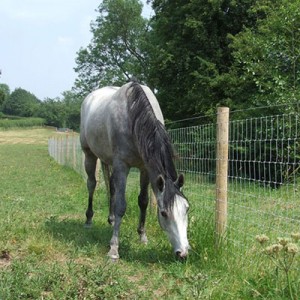 Sheep Wire Fencing with 2 Barb Wire
Sheep wire for sale at wholesale prices, Top quality wire.
Abbeylawn supply a wide range of wire fencing including Sheep Wire , Barb Wire  ,Bull Wire, Plain Wire , High Tensile Wire ,And much More
We can also  supply and fit stock fencing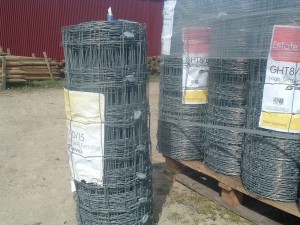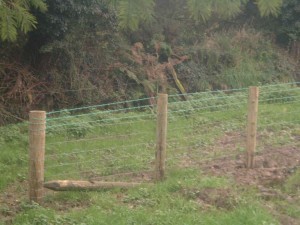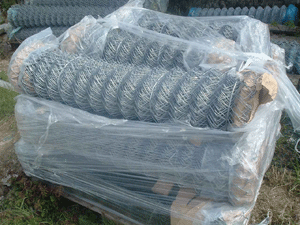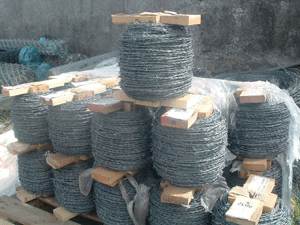 3′ High Tensile Sheep Wire
Sheep wire 8 / 80 / 18 high tensile wire
The sheep wire is 80 cm high and the roll is 100 mtr long
Our wire is grant spec top quality wire made by estate
The roll comes with the gripples on it and is €120 per roll incl vat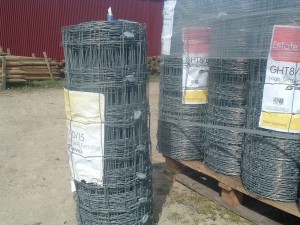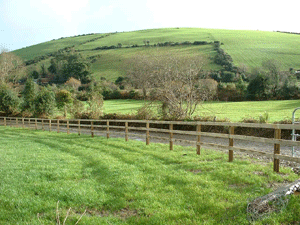 Arena Fenced Post and Rail with Sand Board