Pigeon loft made to order .You Design We Manufacture.
We are a company based in Co. Wicklow and we manufacture a wide range of products including PIGEON LOFTS. We make to your specification as we know everybody has their own ideas on the best way to make a loft. We also do a range of nest boxes, perches and traps etc. If you call to our yard you will see some samples on display.
We make all types of Hen Houses and Pens to order.
The pen in the Picture is 8′ x 6′ with door in to pen from shed.
The shed is also 8′ x 6′ and has  a nest box on the other side.
For more information Please ring 0402 34703
Pigeon Lofts for sale Gallery
All types of pigeon lofts made to order. if you are after a new loft or extending your old loft .Abbeylawn can make exactly what you want .This is just a selection of pigeon lofts for sale .These were all made to customers designs.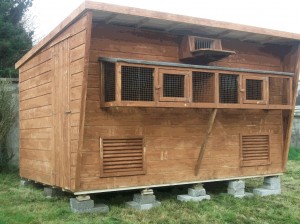 12×8 loft with Full Length Flight.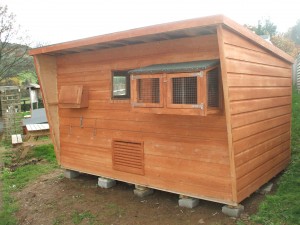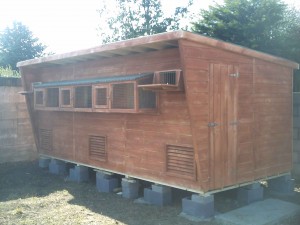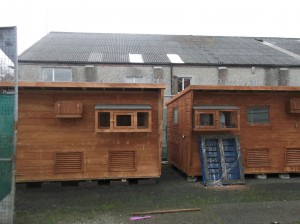 12×8 pigeon lofts side by side.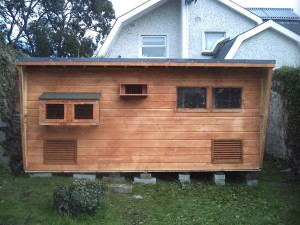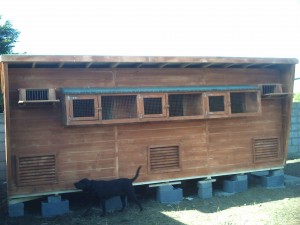 18×8 Pigeon Loft with flights on front.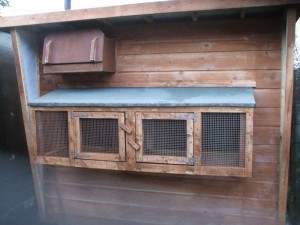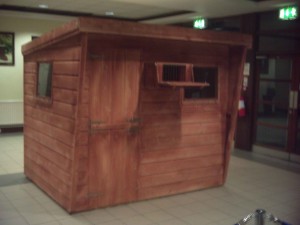 We make all types and sizes of pigeon Loft to order
Visit our yard and see the options that will suit you .We will make any pigeon loft to your requirements .The difference between our pigeon lofts and our competitors is ,Our buildings are Pigeon Lofts and theirs are garden sheds with a trap put on them. Abbeylawn have earned a great name for pigeon lofts in Ireland over the last few years . From Cork to Galway and Dublin and everywhere between .Our Lofts have been on display in the Pigeon show in Dublin for the last few years also .
L Shape pigeon loft with corridor.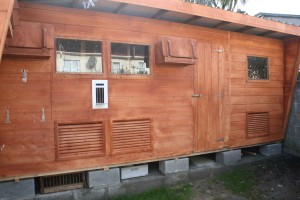 L Shape pigeon loft with corridor.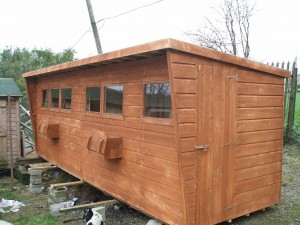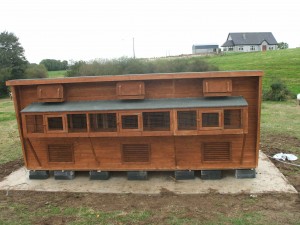 18×8 pigeon loft full length flight.