For Great Deals on Garden Sheds for Sale
ABBEYLAWN make the strongest and heaviest garden sheds for sale in Ireland which are nailed together and not stapled. They feature Toughened safety glass, which is a new safety feature. Our Garden Sheds also come with Galvanised hardware, heavy duty felt and Tongued grooved doors for added security.
The Timber used in the rustic shed is approximate 10 to 12 mm thick on the outside with an inch of an overlap. The floor and roof boards are 16 mm thick and but joint together. You will not get a better quality hand built Shed anywhere else in Ireland.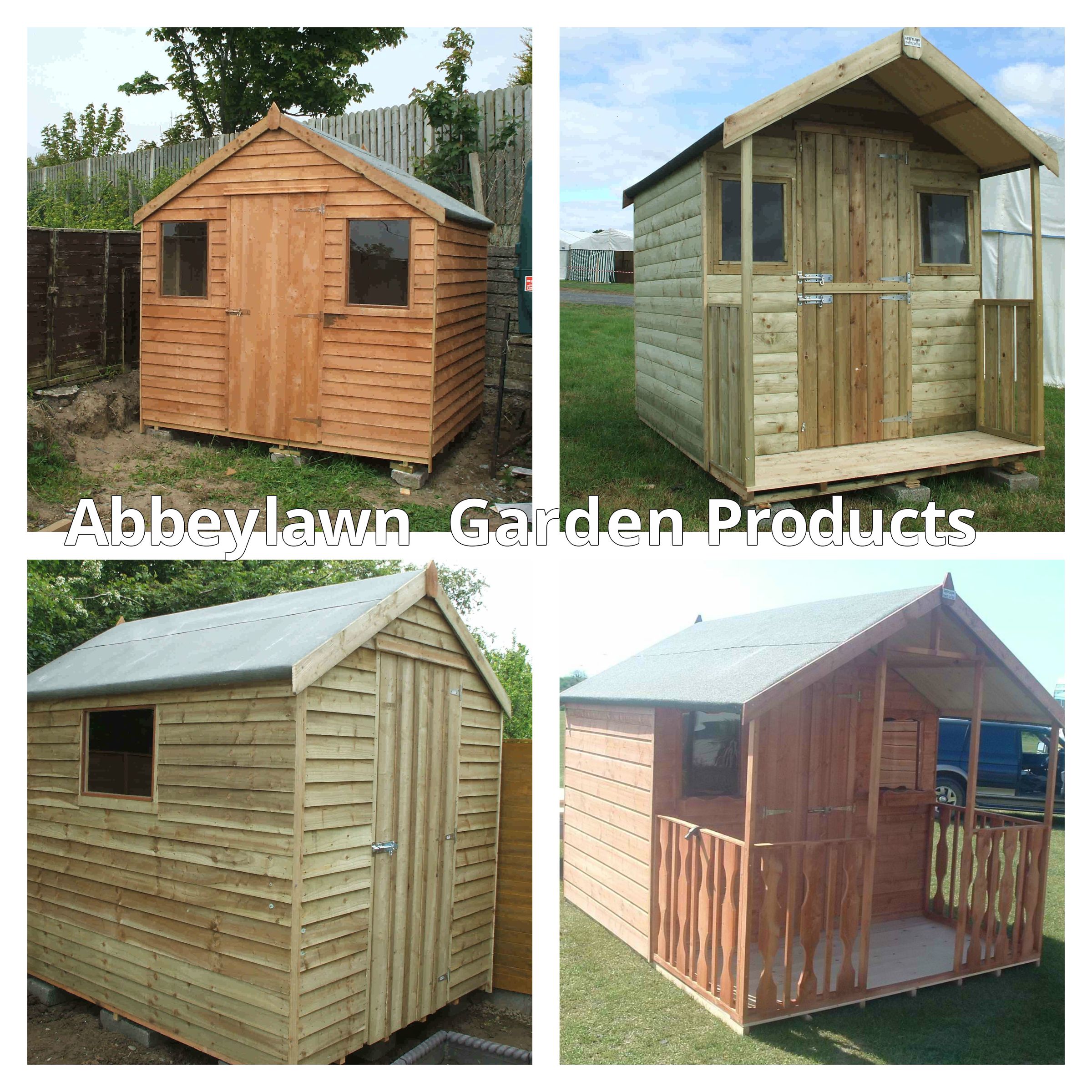 Our Deluxe sheds are constructed from high-quality kiln dried planed weather sheeting. All Pressure Treated Delux and Barrel board Sheds are lined with Pro-T on side walls.The rustic pressure treated does not have the Pro-T as standard but can be put in it at an extra cost of about €40.00.
Abbeylawns's Range of garden sheds includes timber and steel varieties. The steel buildings are constructed in a range of options. The basic steel sheds are timber frame and have steel sides and roof. These also come with a timber floor so you do not need a concrete base. The full steel frame steel buildings are the same but with a steel frame inside and are normally constructed on a concrete base, but can also be fitted with a timber floor.
We also have a fully insulated building with a double skin steel on the outside and inside with 25 mm of insulation or 40 mm insulation. These would normally be used for Steel Garages and offices. All of which can be made to order to your requirements.
Why not call to our yard and see the full range on display.