Hen Houses made to order .You Design We Manufacture.
We are a company based in Co. Wicklow and we manufacture a wide range of products including Hen Houses. We make to your specification as we know everybody has their own ideas on the best way to make a loft.
We make all types of Hen Houses and Pens to order.
The shed is also 8′ x 6′ and has  a nest box on the other side
The pen in the Picture is 6′ x 6′ with door in to pen from shed.
For more information Please ring 0402 34703
Hen Houses for sale Gallery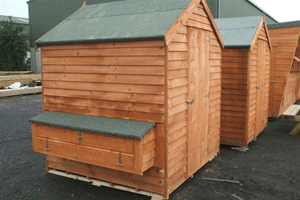 6X6 Rustic Hen Houses With Nest Boxes on Side
6X6 RUSTIC HEN HOUSE WITH NEST BOXES ON SIDE
This shed comes in different sizes and designed to suit where you are putting the shed
This is standard with window and a small door on side for the hens to go in and out
The hen house can also be built in a wire pen or run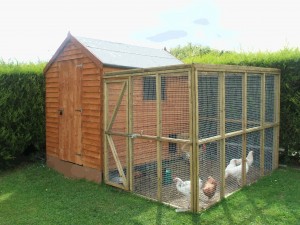 8×6 Hen House With Mesh Run.
8×6 Hen House with Mesh Run
8×6 Hen House With 8×6 wire mesh run on the side
There is also a Nest box on the side
with a door to the outside for to get the eggs without having to go into the shed
We can make sheds and runs in a range of sizes and designs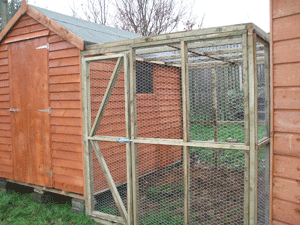 8×6 Hen House With Mesh Run.