Steel Fencing / Security Fencing
WE SUPPLY A WIDE RANGE OF Steel Fencing and SECURITY FENCING TO MEET MOST PEOPLES NEEDS FROM YARD SECURITY  TO TENNIS COURTS AND SPORTS GROUNDS AND ALL WEATHER FIELDS ETC WE ALSO CAN FIT IN MOST OF THE COUNTRY.
PALASIDE FENCING
THIS COMES IN A RANGE OF HEIGHTS UP TO 8′ HIGH IN GALVANISED OR PVC COATED IT COMES IN PANEL FORM OR CAN BE MADE IN LOOSE PIECES FOR VERY SLOPING GROUND.
IBEX FENCING
THIS IS A SECURITY FENCE WHICH LOOKS WELL AND GIVES AN OPEN LOOK TO AN AREA IT DOES NOT LOOK AS MUCH LIKE SECURITY FENCING AND IS IDEAL FOR ALL WEATHER FIELDS AND SPORTS GROUNDS IT COMES IN A WIDE RANGE OF COLOURS TO SUIT MOST AREAS THERE IS DIFFERENT TYPES TO SUIT MOST SPECIFATIONS.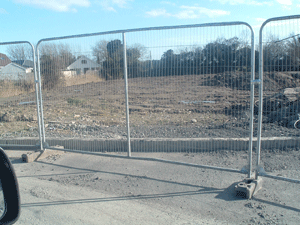 Round and Notched Palaside Fence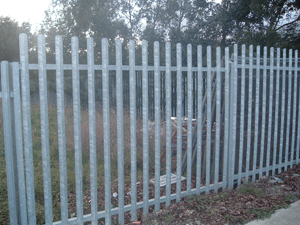 PVC Coated Palaside Fence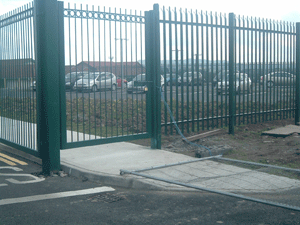 6'Galvanised Chain Link Timber Post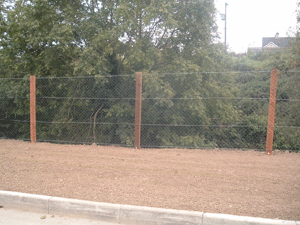 2.4 Galvanised Palaside Gates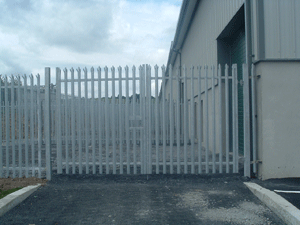 2.4 Galvanised Palaside-2