Stable Equipment – Jump cups and strips
Abbeylawn supply a wide range of stable equipment
We supply all types of hay racks and meal feeders for stables.We also supply saddle racks , bridle racks and rug rails at great prices.
Jump Cups and Jump Strips at wholesale prices delivered nationwide.
Rubber stable mats are ideal on stable floors especially for horses that are stabled most of the time ,as the rubber both softens the hard concrete floor and is warmer for horses lying down. It also means you need less bedding under the horse.
This also saves on bedding costs as the mats keep the shavings up off the floor and the water can run under the mats. The mats have a dimpled top to stop them from slipping and a ribbed under side to allow water to run out of stable. By reducing the amount of shavings you have to put under the horses, this also reduces the amount of dung to get rid of. The mats are 6′ x 4′ and are 18mm thick. For a 12×12 stable you will need 6 mats.
SPECIAL OFFER Only €42.00 each incl. VAT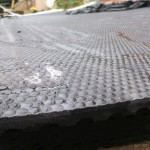 Adjustable Jump Cup Support Bars €12.00 each

Steel Safety Spring Loaded Jump Cups                €10.00
Plastic Safety drop down cups  including cup        €10.50
Steel Standard Jump Cups                                      €7.00
Plastic Standard jump cups                                     €5.50

Show Jump Markers
Please ring us for full details ,We have plastic and steel course markers for sale







Hook-Over Manger with Handle

Corner Manger  including steel bracket             €32.00 each

Corner Manger Support Frame

Standard Saddle Rack                           €9.50

Tyre Bowl                     €15.00

Bridle Rack                    €3.50

Folding Saddle Rack (Pole Type)          €10.00

Heavy Duty Corner Hayrack

Heavy Duty Wall Hayrack                         €65.00

Heavy Corner Hay rack                                          €45.00
Mesh Wall Hay rack                       €50.00

Corner Mesh Hay Rack                   €40.00





Anti Weaver Grilles                                          €65.00


Hose Holder                                              €15.00

5 Rug  Rug Hangars                            €95.00