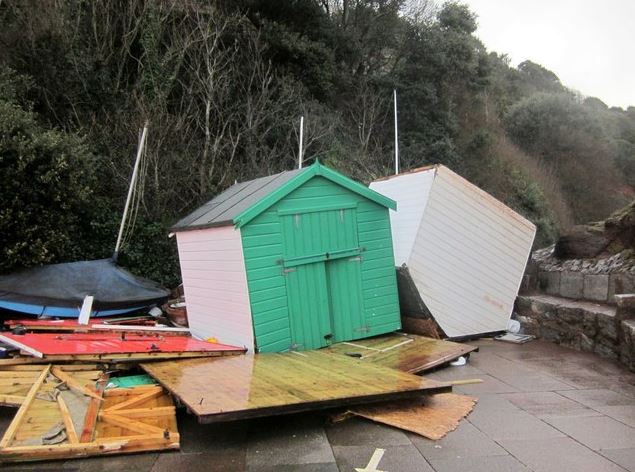 Your shed can be an easy target for burglars as they often contain valuable items such as bicycles, gardening equipment, tools, or even larger garden items such as lawnmowers, and strimmers. Security is often overlooked especially during the summer. Having Home Insurance is so important not just for covering your home, but for your shed and its contents also. Purchase Home Insurance by shopping around and find the best price suited to your budget with any of the top insurance brokers. Here are some tips to confirm whether your shed is covered by Home Insurance:
The types of Home Insurance Policies: 
Standard Home Insurance Policy:
This policy cover includes Fire, Storms, Flood, Theft, Water Damage, Vandalism, etc. There are additional benefits of this policy which include, cover for contents in the garden, contents in the outbuildings (sheds), full comprehensive accidental damage, loss of rent, and so much more. This policy is the most necessary policy to choose for protecting your home and outdoor buildings.
Contents Insurance Policy: 
This policy protects from damage, fire, or theft of your belongings clothes, books, tv, tools etc. You do not have to get cover for your contents, but it does help in case you needed help with your costs to replace any stolen items.
Is my Shed covered under my Home Insurance Policy? 
Yes, you are covered provided you have the standard home insurance policy which covers contents in the outbuildings located in the property i.e. sheds. It is important to check with the insurance provider that they have this included as some may vary and not have it included on the policy. If you have a bicycle stored in your shed or items like lawnmowers, etc some insurance providers may also ask you to take out additional cover for these more expensive items.
Read your policy 
Check the Types of contents you are storing away 
There are many items that should not be stored away in your garden shed. Find out what items are covered by your policy from your insurance company. For example, lawn mowers and garden tools are items that would be kept in a shed rather than clothes or personal belongings. These items could get damaged from insects, moisture or humidity and your insurance will not cover this.
Know your limits and what is covered 
Under the standard home insurance policy, sheds are generally covered and there is not usually a max pay out the limit for insurance if you need to make a claim. You are usually covered for theft under the contents on your insurance policy for the items stored in the shed. For theft, on outbuildings, most content policies have a maximum limit. Find out the maximum limit from your insurance brokers as it can vary in price. Read the small print on your policy and check with your insurer if you need any additional cover.
 
Tips on how to protect your shed and its contents? 
It's important to take the time to do checks and make the changes to your shed if they are needed.
Invest in a good locking system 
Invest in good quality locks
like a padlock bar. They should be used on both windows and doors if they are needed. This should keep your shed and contents safe and deter thieves away. If you own a bicycle and it is stored in your shed a lock should be fitted to this also.
Set up a shed alarm they can be bought in any DIY store. They are easy to set up and are keypad operated. Set the alarm going in and out of the shed.
Invest in security lighting 
Fit a sensor light in your garden near the shed this should deter thieves by illuminating your garden, especially at night.
Maintaining your shed is important
. If you have any rotten doors or windows frames replace them all. Set up window locks as stated above. Make regular inspections especially during the winter during damp weather. If you do not want people to know what you store in your shed put up curtains or netting on the windows.
Store away all garden valuables 
Do not leave your bicycle, lawnmower, or any garden items lying around outside store them back into your shed if they are not needed. If they are stolen and not stored away in your shed, you may not be covered by your policy for theft.
No matter what insurance policy you have some things should not be stored in your shed especially if they are expensive items. Invest in the full insurance policy for your shed it really is the best option and solution for you.